ALMAVENUS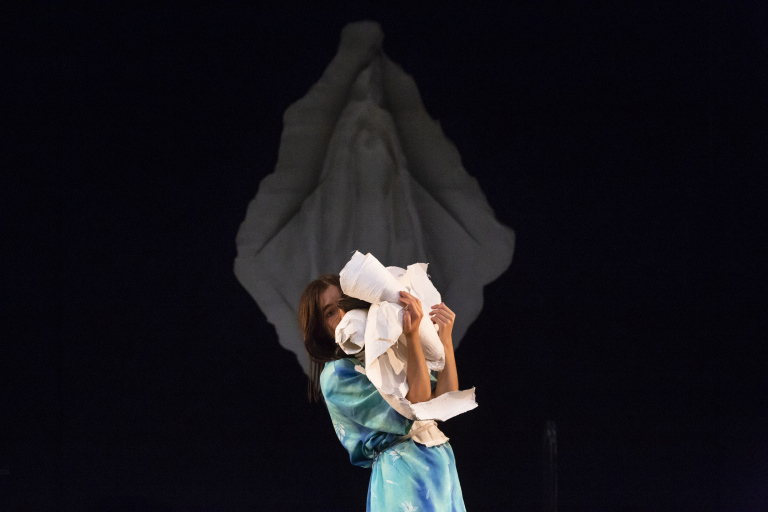 AlmaVenus was created under the impulsion of Nina Negri, choreographer and director.

The company questions the relationship between violence and power of images, as well as the potentialities of editing in the test of stage writing. From a formal point of view, it has developed a methodology that allows to horizontally arrange different media and scenic languages within the stage writing process itself. The dramaturgical composition follows protocols from cinematographic editing - such as jump-cut, found footage, interval editing, de-synchronization between field and off-field - orchestrated by notions of rhythm, skill, plasticity and meaning.

AlmaVenus presented its creations in the following locations: Art Gallery Rivellino (Locarno - CH), Ecole Nationale Supérieure des Arts Décoratifs (EnsAD Paris - FR), Villa Mais d'Ici (Aubervilliers - FR), Festival Out - La Manufacture (Lausanne - CH), Centre National de Danse (Paris - FR), Sale Docks (Venice - IT), Musée des Arts et Metiers (Paris - FR), Festival Assemblaggi Provvisori (Lucca - IT), Théâtre de Vidy (Lausanne - CH).

AlmaVenus collabores with Bilal Abdallah, Anna-Marija Adomaityte, Rébecca Balestra, Coline Bardin, Justine Bouillet, Martin Burger, Chiara Capitani, Simon Crettol, Laura Den Hondt, Susanna Dimitri, Hector Fassa, Francesco Fioretto, Natasza Gerlach, Melissa Guex, Zuzana Kakalikova, Sylvie Kleiber, Manon Krüttli, Andrea Lanciotti, Alex Landa Aguirreche, Fares Landoulsi, Audrey Liebot, Alban Lefranc, Cédric Leproust, Camille Masserey, Lucie Meyer, Guillaume Miramond, Adrien Moretti, Delphine Mouly, Wolfgang Natlacen, Mariana Nunes, Flavia Papadaniel, Isadora Pei, Lorraine Perriard, Mimmo Pisino, Emanuele Policante, Agathe Hazard Raboud, Philippe Rekacewicz, Céline Ribeiro, François Renou, Kahena Sanaa, Carlos Tago, Amandine Tshijanu Ngindu, Gwenaëlle Vaudin, Timothée Zurbuchen.